COMPUTER SOLUTIONS ARE OUR BUSINESS

DATA RECOVERY IS OUR PASSON!

WE FIX COMPUTER PROBLEMS

WE ARE HERE TO HELP YOU

WITH ANY COMPUTER PROBLEM

CONSULTING, SUPPORT OR SERVICE NEED!

WE DO HOUSECALLS AND OFFICECALLS.

WE WORK ON ALL COMPUTERS!

WE DO PROGRAMMING, SUPPORT,CLOUD COMPUTING,AMAZON BOOK PUBLISHING,

DATA ENTRY, TYPING SERVICES

APPLE COMPUTER EXPERTS

DELL COMPUTER EXPERTS

GATEWAY COMPUTER EXPERTS

LENOVO COMPUTER EXPERTS

IBM COMPUTER EXPERTS

WEB SITE EXPERTS

WEB DESIGN

WEB SITE PROMOTION

TUTORING, ADVICE, CONSULTING

TECHNICAL SUPPORT

COMPUTER PROGRAMMING

TYPING & DATA ENTRY

MASS MAILINGS

MASS EMAILINGS

FOR SMALL AND LARGE BUSINESSES

AND HOME OFFICES

CALL US 24HRS

LEAVE MESSAGE FOR

AN IMMEDIATE CALL BACK

STATE YOUR PROBLEM OR SERVICE NEED

PLEASE ANSWER YOUR PHONE

WHEN WE CALL

ASK FOR NEW CUSTOMER DISCOUNTS

OF $10, $20, $40 OFF

212 724-0168

LOW COST NY, NJ, CT

HOUSECALLS

OFFICECALLS

DATA RECOVERY

FILE RECOVERY

HARD DRIVE RECOVERY

COMPUTER  SUPPORT

TECHNICAL SUPPORT

PRINTER SUPPORT

ALL COMPUTER PROBLEMS

NEW CUSTOMER

$10, $20 $40 DISCOUNTS

DATA ENTRY &

TYPING SERVICES

DATA PROCESSING

CLOUD COMPUTING

AMAZON SERVICES

BOOK PUBLISHING

WEB SITES

ALL COMPUTER SERVICES

EMERGENCY SERVICE

Brands serviced:

apple, dell gateway, hp,

acer, asus, lenovo, cannon

toshiba, ibm, sony, microsoft

surface, panasonic, compacq

ALL COMPUTERS SERVICED

212-724-0168 CALL 24HRS

DISCOUNTS:

$10, $20, $30, $40 OFF

212-724-0168

CALL NOW!

24HRS  7 DAYS

LOW COST SERVICE

HOUSECALLS

OFFICECALLS

212-724-0168

locations serviced nyc:

ny, nj, ct, manhattan ny, brooklyn ny, queens ny, si ny, bronx ny, east side, west side, w 71, e 72, w14, e 14, w 42, e 42, e 86, w 125, wash hts, inwood, uptown, down town, mid town, greenwich village ny

NY, NJ, CT LOCATIONS SERVICED:

NJ: jersey city, hoboken, ft lee

NY: westchester, nassau cty

CT: stamford, greenwich, bridgeport, norwalk ct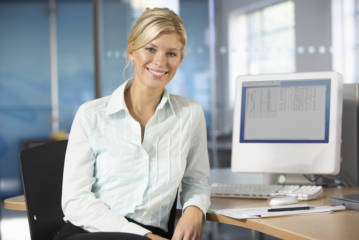 CALL US 24HRS

7 DAYS PER WK!

FOR FAST

FRIENDLY

SERVICE

WE DO HOUSECALL

OFFICECALLS

WE COME TO YOU!

ASK ABOUT NEW

COSTOMER DISCOUNTS

(212)

724-0168

EASTSIDE

WESTSIDE

DOWNTOWN

MIDTOWN

UPTOWN

MANHATTAN

QUEENS

BROOKLYN

BRONX

WESTCHESTER

NASSAU

NJ, CT, NY, PA